Welcome to Charlotte Academy of Music.
Our website provides an excellent overview of the programs offered at Charlotte Academy of Music. However, the intangibles, those things that color and enliven our programs, cannot be sufficiently described in print. The caliber, the exuberance and skill of our faculty, the joy and natural progress in our classes and summer camps, the commitment to music theory  and a deeper understanding of music, the multitude of performance opportunities, access to guest composers and clinicians in master classes and so much more — these are what need to be experienced directly. We invite you to begin, or continue, your musical journey with us. We look forward to seeing you in our hallways, private studios, classes, competitions and recitals!
our mission
Our highest priority at CAM is equipping our students, through the beautiful vehicle of music, to have happy, fulfilling lives. We value and support our students. In our community of families, staff, and teachers we uplift one another and celebrate each other's achievements. We believe to fully equip our students for success, we must provide an inspiring environment, proven teaching methods, outstanding facilities, exceptional teachers, a supportive staff, and a high level of communication. Through our educational opportunities, assessments, and performances we challenge and inspire our students towards greater confidence and musical excellence.
our story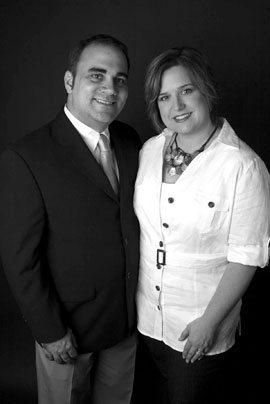 Charlotte Academy of Music was founded in 2008, twenty years after Executive Director Regina Ziliani accepted her first piano student. Having operated successful studios in Spartanburg, SC and San Jose, CA, it was evident upon moving to North Carolina that the south Charlotte area needed a school providing quality music education. In 2004 Regina opened a home piano studio in Mint Hill, which quickly grew to over 80 students and a full waiting list.
It had long been a dream of Regina's to open a music school where students of all ages could take private lessons, group classes, play in ensembles and be a part of a thriving, inspiring musical community. As enrollment continued to increase in her home studio, it became evident that it was time to explore the vision once again. Charlotte Academy of Music offered it's first classes in September of 2008, and has proven to be one of the fastest growing music schools in the area. In March 2009 the Academy expanded it's facility and in June 2013 expanded again! The Academy now includes 12 sound proofed teaching studios, a performance space and spacious waiting room. CAM is also very proud to have been names a Founding School for the Royal Conservatory's Music Development Program.  The outstanding Faculty has grown as well, now comprised of over 20 dedicated teachers. This year we've also launched Compass, a motivating achievement program exclusively for the students of Charlotte Academy of Music.
The Academy's commitment to excellence, an outstanding faculty and many devoted families are what make our school unique. We look forward to sharing this musical journey with Charlotte area families for many generations to come.
our values
Feel Valued. Experience our welcoming environment where students feel valued by everyone from teacher to staff to fellow CAM families.
Be Supported. A nurturing staff, facilities of the highest quality, and high level of communication are all ways we support our families every step of the way.
Develop Confidence. Each practice session, lesson, and performance develops resilience, creativity, time management, leadership, and communication skills, all of which build confidence for performing and for life!
Experience Community. We are a family connected by our love for music! Together we will celebrate our achievements as well as show compassion to each other and to those in our community.
Achieve Excellence. Inspiring teachers, a supportive community, frequent performance and assessment opportunities, challenging and proven teaching methods; all of these important facets of the CAM experience will empower you towards in reaching your full potential.
affiliations & certificates
For continued professional development, as well as the many student performance and evaluation opportunities these organizations provide, the faculty of Charlotte Academy of Music holds memberships with these professional organizations:
We are also proud to be associated with: