Music, Theatre & Art for Homeschool Kids
Charlotte area homeschoolers are invited to join us for CAM CLUB, arts enrichment classes designed specifically for local homeschool kids!
10 weeks / 45 minute classes
Mid – September through Mid – November
Tuition $80
BUNDLE all three classes (Art, Music Theatre) for special price of $210 ($30 savings)
If the class day/time doesn't work for your family, email us! We are happy to arrange classes for homeschool groups and co-ops.
---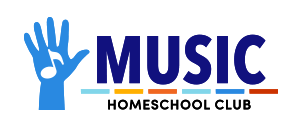 Music Club
In this 10 week class, students will learn the foundations of music theory and music history. Grade levels are 4th and up. No prior music experience is necessary.
Music theory instruction will cover basic notation, chord structure, key signatures and more. Students will be able to compose a simple piece with the knowledge they gain in this course.
Music history instruction will cover eras from medieval-the 20th century. Each era studied will include historical context, composers, and music listening samples. Students will be able to recognize short pieces of music and determine the era and/or composer of the piece.
Music Homeschool Club: Thursdays 1-1:45 PM, Sept 15 – Nov 17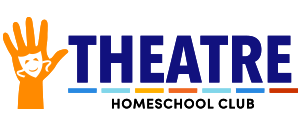 Theatre Club
In Homeschool Theatre Class, students learn vital skills for theatrical and vocal performance. They will study improvisational and scripted acting. A performance will be given at the end of the course. Some of the skills students can expect to study include:
•Proper vocal technique
•Creating scenes through improv
•Tips and tricks to memorize songs and
scripts.
•Collaborating with a scene partner
•Stage presence
The skills learned in this class will provide a strong foundation for any future performance, and will also help improve public speaking , the ability to work with others, and overall confidence.
Theatre Club: Wednesdays 1-1:45 PM, Sept 14 – Nov 16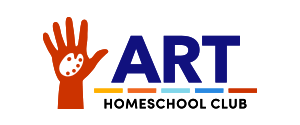 Art
In our Homeschool Art class we focus on a different artist each week. The weekly art project will correlate with the artist being studied. Students will be introduced to several different mediums including:
Painting on canvas
Graphite on paper
Pastels
Acrylics
Mixed media
Art Homeschool Club: Tuesdays 1 – 1:45, 1:45 – 2:30 PM, Sept 13 – Nov 15, Two classes: Grades K-3 and 4th and up
Charlotte Academy of Music has been amazing for my son to strengthen his piano playing, theory, and performance skills. CAM is not just a place to take lessons, but a community of teachers who truly care about each student and students that inspire each other. Regina has been fantastic at helping my son reach his full potential as a pianist. The encouragement and feedback from all the teachers at recitals, assessments and competitions have really been a bonus. So glad to know we can soon participate in homeschool enrichment classes, too! The community service and other performance opportunities to play and go to concerts together are the cherry on top of our experience at CAM. It is a family, not a business! I couldn't imagine him going anywhere else.
~Jodi Stokes, Homeschool Parent