Extended Care

Convenient & completely complimentary! Drop off your full-day camper after 8:00am and pick them up by 5:00pm!

Movie Night

We will have a movie night complete with popcorn, drinks and cookies exclusively for our summer campers!

Camp Showcase

Each and every camp will end with a special showcase. Invite your family and friends to see how much fun you had in camp!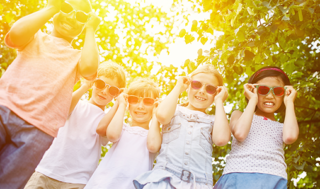 SPLASH! Summer Camps are among the most popular in the Charlotte area! That's because our camps are not just fun; they help our campers build creativity, confidence and critical thinking. Whether your child is a quiet "behind the scenes" player or an outgoing "center stage" star, there's a place in our camps to nurture their skill and talent!
Summer Camps (5 days)
Mini-Camps (3 days)